How to Move a Shipping Container
How Do You Move A Shipping Container?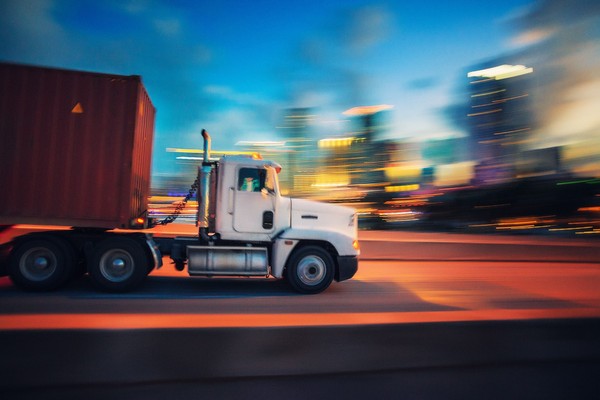 Do you need to know how to move a shipping container? Need to hire a company to move and transport your shipping container?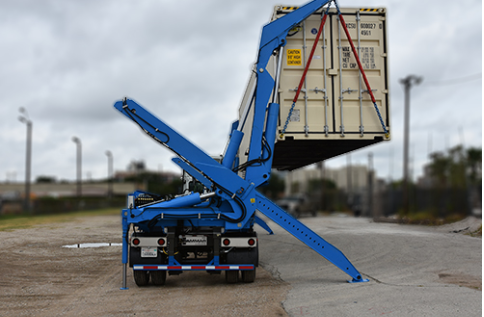 When faced with the need to move a shipping container, whether it be across the country or just a few feet, you may ask how, and what the most efficient and cost-effective way would be to move it, as well as what factors need to be considered in the moving of the container. To be confident in your endeavor, it is to your advantage to know the basics of how to transport and deliver a standard Conex box or storage container.
There are several different options available when moving a loaded or unloaded standard 40-foot or 20-foot shipping container. Depending on the situation of the container and its destination, the following methods may be used:
Landolls
Sideloaders
Tilt-beds
Flatbed/step-decks
If you have an empty container, using a simple tilt-bed or a landoll would be the most cost-effective option. Need to move a container across the country? Anticipate a sideloader or crane to load and offload your container and a flatbed to transport it. The "one and done" trucks do not travel long distances, so there needs to be a way to pick up the container off the ground and subsequently put it down on the ground at the destination.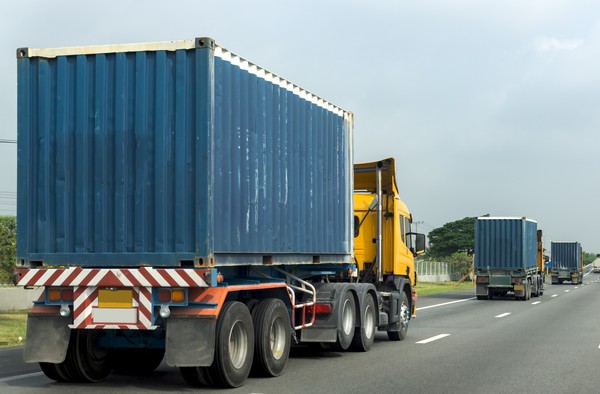 The most common trailer used to transport and deliver a container is a standard container chassis. These are primarily found transporting cargo in and out of ports and can be a little hard to come by outside of that area. Landoll's are common, and some can winch up to 35,000lbs. More populated areas could have access to trucks that can load and transport the container simultaneously, negating the need for cranes. That equipment can range from sidelifter, landoll or tilt-bed trailers.
Unfortunately, they are not available everywhere, so if you happen to be in an area without one, you may need a crane to load. If cranes are needed, no matter the distance, you will need a flatbed or drop deck trailer for transport.
Sidelifters can level lift and transport loaded containers most efficiently without tilting the container. However, utilizing either Landolls or Sidlifters will require that there is sufficient space around the container. Tilt-bed trailers and drop deck trucks primarily move empty 20's.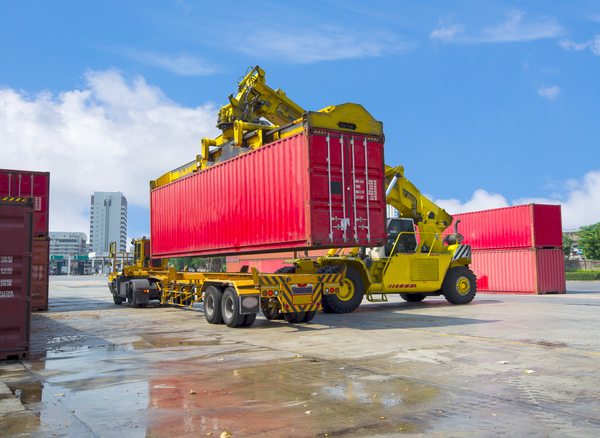 When hiring a company to move your container, you will need to be prepared to answer several necessary questions. The following are a sample of some of these questions:
Type of transport needed
Location of both pick-up and delivery
Date of pick-up and delivery
Surface type of pick-up and delivery
Size of container
Is the container loaded
Weight of the container
Is the container on the ground or not?
Is the type of transport required intermodal transport or drayage logistics? Know the dates the pick-up and delivery of your container need to be made on, and also if there is any flexibility within the time parameters. Be prepared to provide the location address for both the pick-up and delivery of the container. Also know what type of surface the container will be picked up from and transported to; will it be concrete, asphalt, grass, gravel, or dirt? Will the container need to be picked up from the ground or placed on the ground?
The size of the shipping container, whether it is loaded or unloaded, and the weight of the container will also be pertinent information. The most common size of transportable containers is 40ft or 20ft, however there are less utilized sizes such as 45ft, 53ft, or even custom sized. You will need to know the size of your container, as well as the weight, and if your container is loaded.
Typically, an empty 20-foot shipping container weighs between 3,970 - 4,850lbs and an empty 40-foot shipping container weighs 8,340 - 9,260lbs depending on what kind of container it is. But your container will tell you about the exact weight on its door. If your container is loaded, the weight of its contents plus the weight of your container will be the total weight of the container that the transport company will require.
How to move a shipping container is a common question and one ContainerMovers.com is happy to answer. We have the largest network of carriers in the country and are experts on moving containers empty or fully loaded. When you move with us, it's guaranteed that your container is being moved the most efficient and safest way possible.