Professional Container Movers Providing unique & Customized Solutions For Your Shipping Container/Conex Box Transportation
You Load It - We move it
Our reliable and professional Container Movers' transport service network offers unique and time-saving intermodal and drayage services throughout the U.S. We will efficiently pick-up and safely deliver your portable, fully loaded, shipping containers/Conex boxes to your site. Through our dependable transport network, and by providing an array of transport services to align with your individual needs, we'll get the job done for you from start to finish.
We save you time and money!
discover a professional & reliable shipping container mover near you.
Nationwide Coverage for Ground Level Pick-up and Delivery
Level Lifting Capable
Lift Fully Loaded or Empty
20', 40', 45', 53' or High Cube Containers
Intermodal & Privately Owned Containers
Nationwide Pick-up & Delivery
Drayage Service
Landoll Service
Crane Service
Shipping Container/Conex Box Transportation Solutions

Intermodal Transport
Our intermodal transport service network provides options for lifting and moving fully loaded portable shipping containers/conex boxes at intermodal railyards, ports, and from ground to ground. Anywhere.

Save Time & Money
We find the best way to transport your portable container and will tailor our services to best fit your needs. Our experienced team will get your shipping container/conex box delivered safely and efficiently-without breaking the bank!

Loading and unloading Conex boxes in ports and railyards can easily turn into a nightmare. We will navigate you through the process to transport your loaded Conex boxes and save you money in the process!

Drayage Services
Nationwide pickup & delivery! Our drayage and delivery services are offered throughout the United States. Let us help find the most cost-effective solution for you.
5 Considerations for Choosing a Container Moving Company
Choosing a shipping container mover can feel like a challenging task when cost, timing and security need to be considered. We at ContainerMovers.com want to make the process smoother, easier, and less stressful by sharing the following steps to take when choosing a container moving company. Do your due diligence when hiring or choosing a container moving company and be rewarded with less stress and worries. There are several important considerations to keep in mind, and here are five key factors to consider:
Container Moving Company's Reputation and Experience:
Look for a container moving company with dedicated customer service, a strong reputation, solid track record, and years of experience in the industry. Consider how long the company has been in business and their experience, specifically in ground-to-ground container moving. Read reviews, seek recommendations from friends or family, and research the company's track record. An established company with positive customer feedback is more likely to provide reliable and satisfactory services.
Container Moving Company's Licensing, Proper Motor Carrier Authority and Insurance:
Ensure that the container moving company holds the necessary federal licenses, which includes a Surety Bond, plus contingent auto and liability insurance, which are required for container transportation. Check if the company has the appropriate insurance coverage to protect your container and its contents during transit. This is crucial to safeguard against any potential damage or loss.
Container Moving Company's Equipment and Infrastructure:
Assess the company's equipment and capabilities. They should have well-maintained trucks, specialized container-moving equipment, such as sidelifters, and an efficient logistics system. Verify that they have the capacity to handle and transport the size of your container, which are typically found as 20', 40', 45', 53', Standard 8'6" high or High Cube 9'6" high sizes. How adaptable is the company you're working with? Many movers are limited in flexibility of equipment and capabilities. Will the moving company show up without researching the job requirements or jobsite conditions just to find out they have the wrong equipment and then charge a dry run fee?
Container Moving Company's Cost and Pricing Structure:
It's important to consider not only the transportation cost but also the related services, such as loading, unloading, and any additional fees. Also consider their expertise and professionalism. Are the details of the load explained? Are the ground conditions safe and ready for the equipment? Is the correct equipment selected for the job and site? Is the container moving company willing to educate and work with you to minimize stress and provide value? Look for a container moving company that provides transparent pricing and clearly outlines the services they offer.
Container Moving Company's Customer Service and Communication:
Effective communication, such as asking for photos to make sure they can complete the move, is crucial, and a responsive company will be helpful throughout the container moving process. Look for companies that have clear channels of communication, prompt responses, and a professional approach to customer service. Choose a company that is attentive to your unique requirements, thoroughly addresses your concerns or queries, and provides timely updates to ensure a more satisfactory and smoother experience.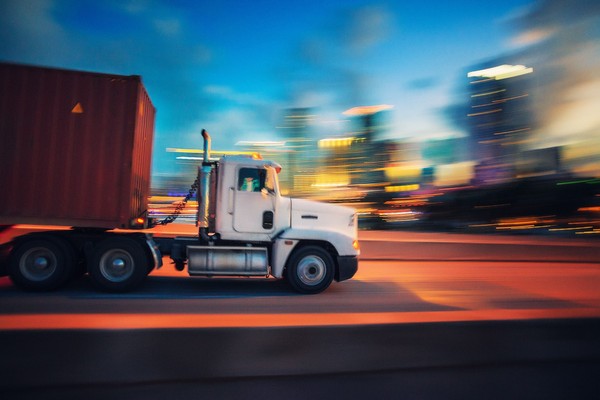 Experience the difference®
Container Movers offers innovative container/conex box transportation and drayage services. Our sidelifter mobile crane system, along with landolls and portable cranes, gives us the unique ability to level lift loaded conex containers in any combination of scenarios including onto and off:
The ground
Container chassis
Flatbed trailers
Rail cars
We are a trucking transport broker providing onsite pick up and delivery services for your portable shipping containers/conex boxes.
Container Movers offers nationwidel delivery throughout the continental US, and provides transportation solutions to meet your transport needs.
Let Us Move You to where you want to be!
You will quickly realize the value and savings in cost when comparing our innovative and unique shipping container moving and transport solutions in pick-up and delivery of your fully loaded containers from ground to ground.
You will always save time and money with Container Movers!
Reliable & Efficient Shipping Container Transport Services
"I can't tell you how ECSTATIC I am with the service, the driver was amazing and I could not be happier!"
Joel Humphrey – ABC Supply, Inc.
Most Frequently Asked Questions

How do I get a shipping container moved?
There are multiple different methods, landolls, sideloaders, tilt-beds, and standard flatbed/step-decks. If you have an empty container, using a simple tilt-bed or a landoll would be the most cost-effective option. Using a container to move across the country? Anticipate cranes to load and offload your container and a flatbed to transport it. The "one and done" trucks do not travel long distances, so there needs to be a way to pick up the container off the ground and subsequently put it down on the ground at the destination.

What kind of trailer is needed to move a shipping container?
The most common trailer used to transport a container is a standard container chassis. These are primarily found transporting cargo in and out of ports and can be a little hard to come by outside of that area. Landoll's are common, some can winch up to 35,000lbs. Sidelifters can level lift and transport loaded containers most efficiently without tilting the container. Tilt-bed trailers and drop deck trucks primarily move empty 20's.

How do you transport a shipping container without a crane?
The most effective way to move a container without a crane or forklift is by using a tilted bed trailer, such as a Landoll, or a sidelifter. You will need to ensure that there is enough space around the container for either of these two options.

How heavy is a shipping container?
Typically, an empty 20-foot shipping container weighs between 3,970 - 4,850lbs and an empty 40-foot shipping container weighs 8,340 - 9,260lbs depending on what kind of container it is. But your container will tell you about the exact weight on the door.

Moving a container is usually a multi-step process, so there are a lot of factors to consider to get an idea on pricing. Click here to learn more.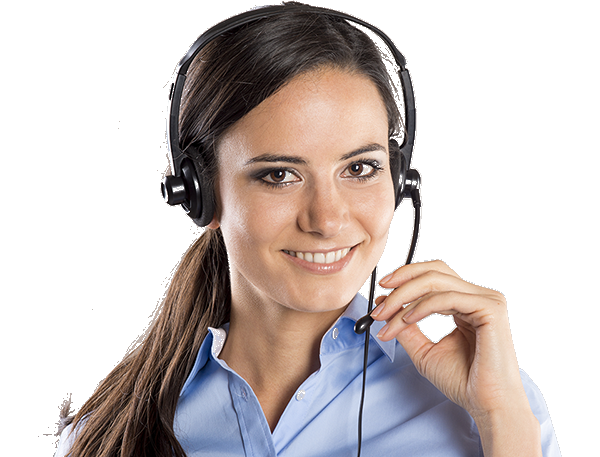 Our Pros will Share the Load
When it comes to moving portable, loaded or empty, shipping containers/conex boxes, leave the logistics to the pros at Container Movers. If it's in a shipping container, we'll pick it up and deliver it!
If you have any questions about your cargo container transportation needs, contact us and we will be more than happy to answer any question you may have.